Clockbeats/Matchfy & Violet Market
The music industry opens up to something new: songs have become investable and tradable assets. Thanks to Violet Market, we begin a partnership in order to benefit labels and artists, especially during these difficult times.
We will handle marketing strategies and targeted promotions for Violet's listings.
Music companies that own a catalog of songs can list these tracks on Violet platform, just like equities on a stock market.
On Violet Market the songs get in fact divided into virtual shares and become accessible to anyone that wants to buy and trade them.
Music owners can quickly capitalize on their assets and get economic support that can be used for marketing, A&R and new productions. Labels can also invest in other songs, thus diversifying their portfolio. But above all, they can reduce risk by transferring it to others.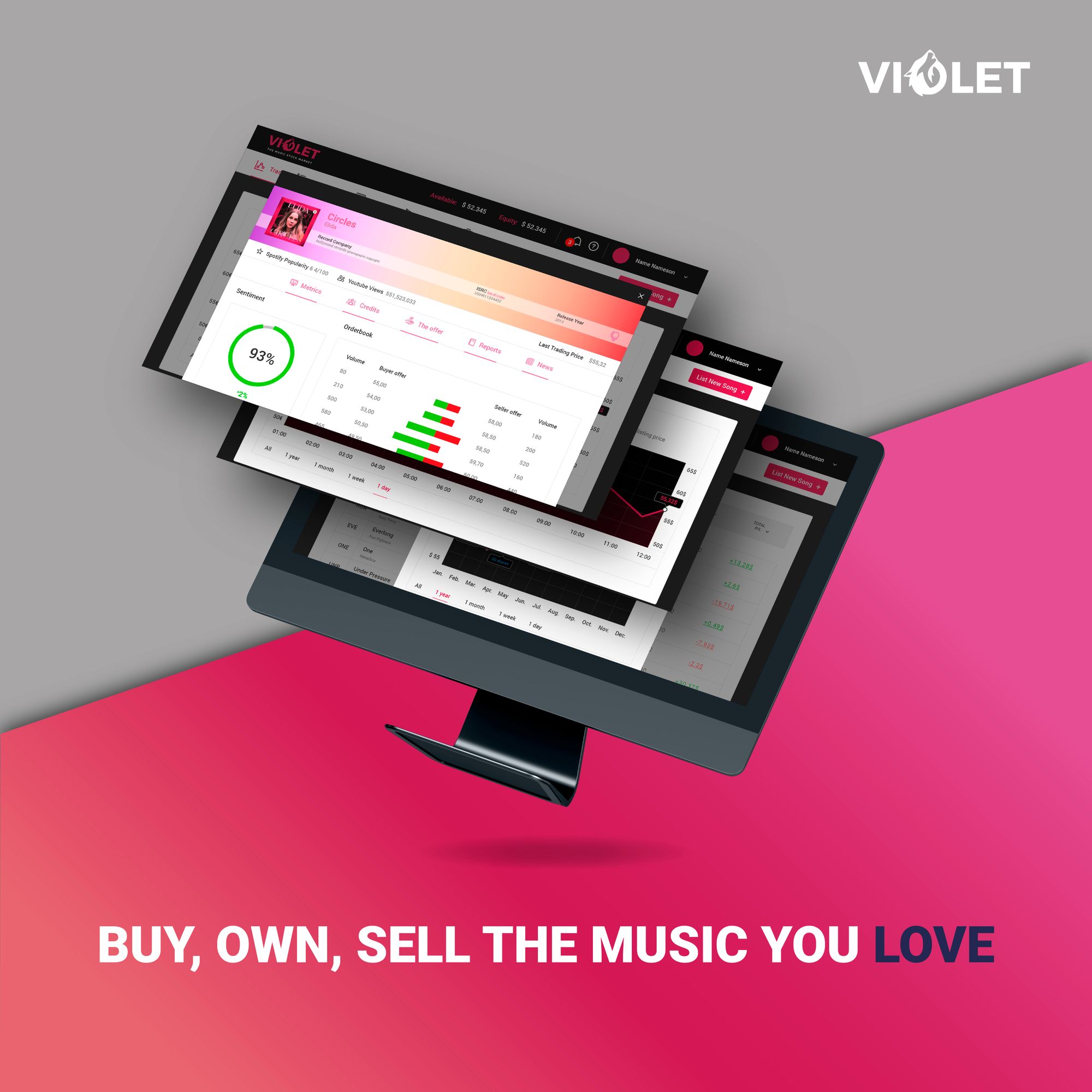 Buyers obtain a participation-right to royalties that derive not only from music sales and streaming but also from licensing fees and placement fees. And obviously, they can exchange shares with other investors, seeking for a short-term return.
Violet Market and CEO Gianni Chiarparini aim to create a liquid market that is parallel to the traditional consumer-market, by gifting everyone with the opportunity to take part in the music industry and helping to generate cash for artists and long-term profits for investors.
Visit Violet Market