Exporting contacts is easy!
Now that you submitted your song to a lot of playlists, you may need an offline database with curators' data. And Matchfy is here to help you! You can export contact details in a csv file in order to find them in no time and focus on your promotion. Exporting is a paid service; 0.99 euro per playlist. Unless you've signed up for the agency plan; in this case exporting is free.
Let's see how to export. With the list view on, you just have to select the playlists you like. But remember; you should pick at least 20 playlists. Then, click on export.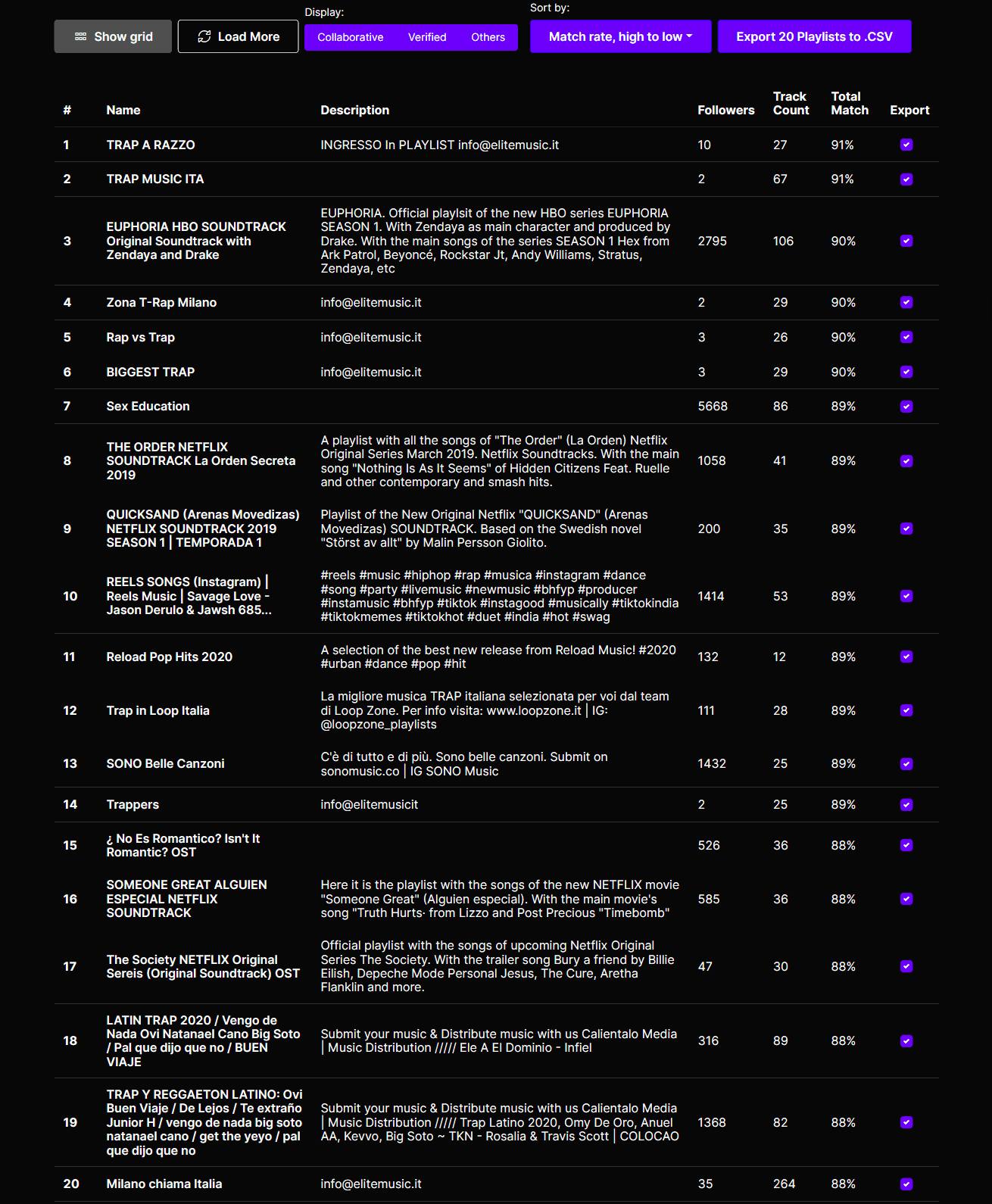 After you agree to terms and conditions you get to pay with Paypal. Your download will then start shortly. And there is your file!