HOW TO UPLOAD CANVAS ON SPOTIFY
Canvas is a new format for artistic expression on Spotify, A Canvas is an 8-second visual loop you can add to any track's Now Playing view.
**Currently this is in a testing phase and restricted to a small diverse group of artists**

CLICK HERE TO ASK JOINING CANVAS : https://canvas.spotify.com/en-us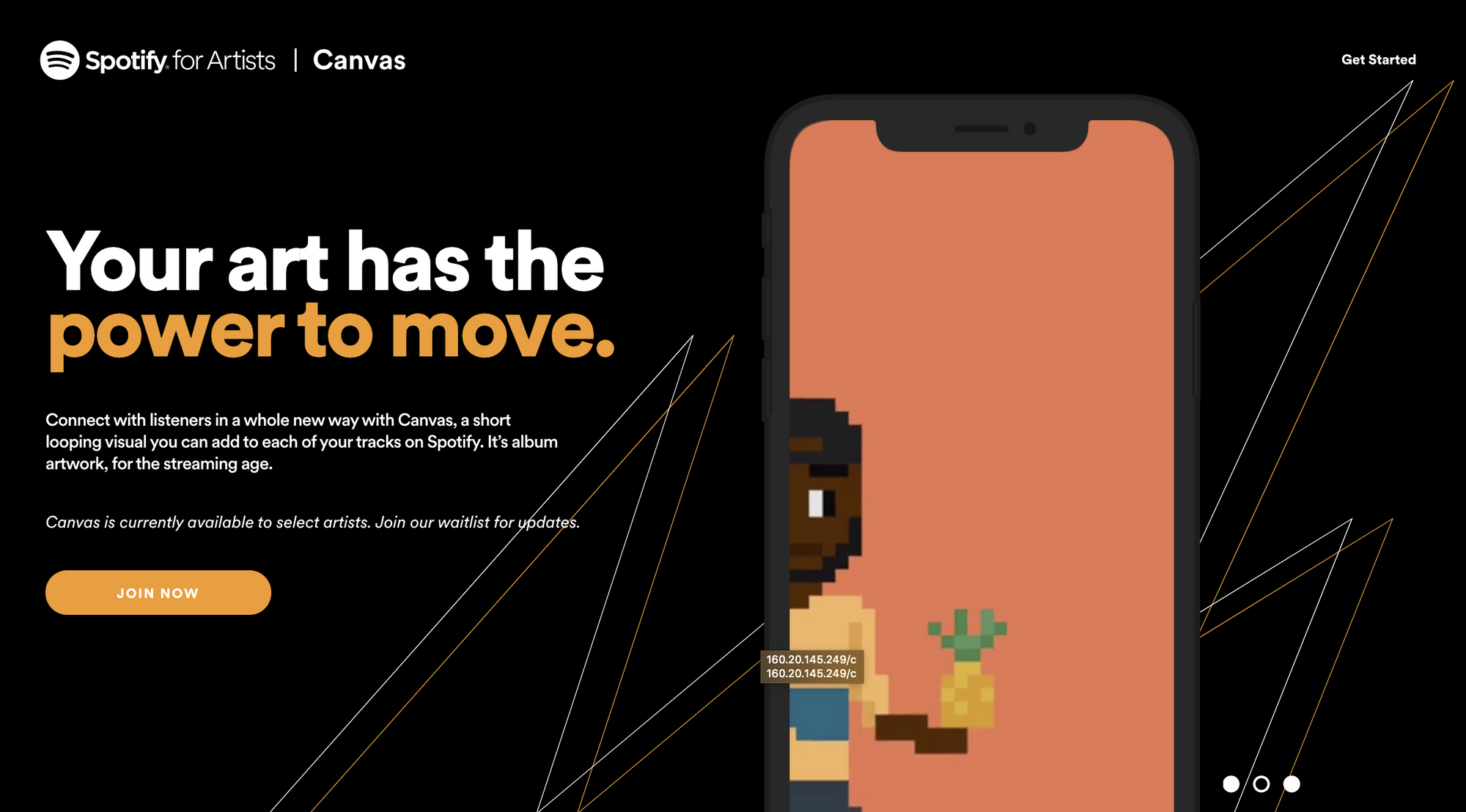 A Canvas should be uploaded in a vertical format to completely fill a smartphone's screen. Any audio in your file will not transfer. Remember to only use the content you own or have permission to use.
Canvas Ratio: 9:16
Canvas Height: Min: 720px
Canvas Length: Min: 3 secs, Max: 8 secs (even 1 millisecond over 8 seconds won't work. You can trim larger files with the mobile app).
File Format: MP4 with h264 encoding, without audio (mov formats don't work)
Important: Before you post a Canvas, make sure you have all the legal rights to do so, as described in Spotify's terms.