Here is Matchfy! What it is and why you should use it
Are you an independent artist? Are you looking for promotion on Spotify? We have the tool for you. Matchfy is a professional platform, for artists, playlist curators and record labels, that lets users promote their music on the streaming service. In no time!
You know it. If you want to promote your tracks and grow your fanbase, Spotify is the way to go. Its playlists really do make a difference.
Let's see how Matchfy works. You just paste your track link, define the genre and Matchfy will do the searching for you.
You then get a list of playlists matching your song ranked by match rate. You are also given important pieces of information: number of followers and potential increase of plays if your song gets included. And you can immediately realise which playlist is the right one for you. If the match rate is high, there's a high chance the playlist has tracks similar to yours.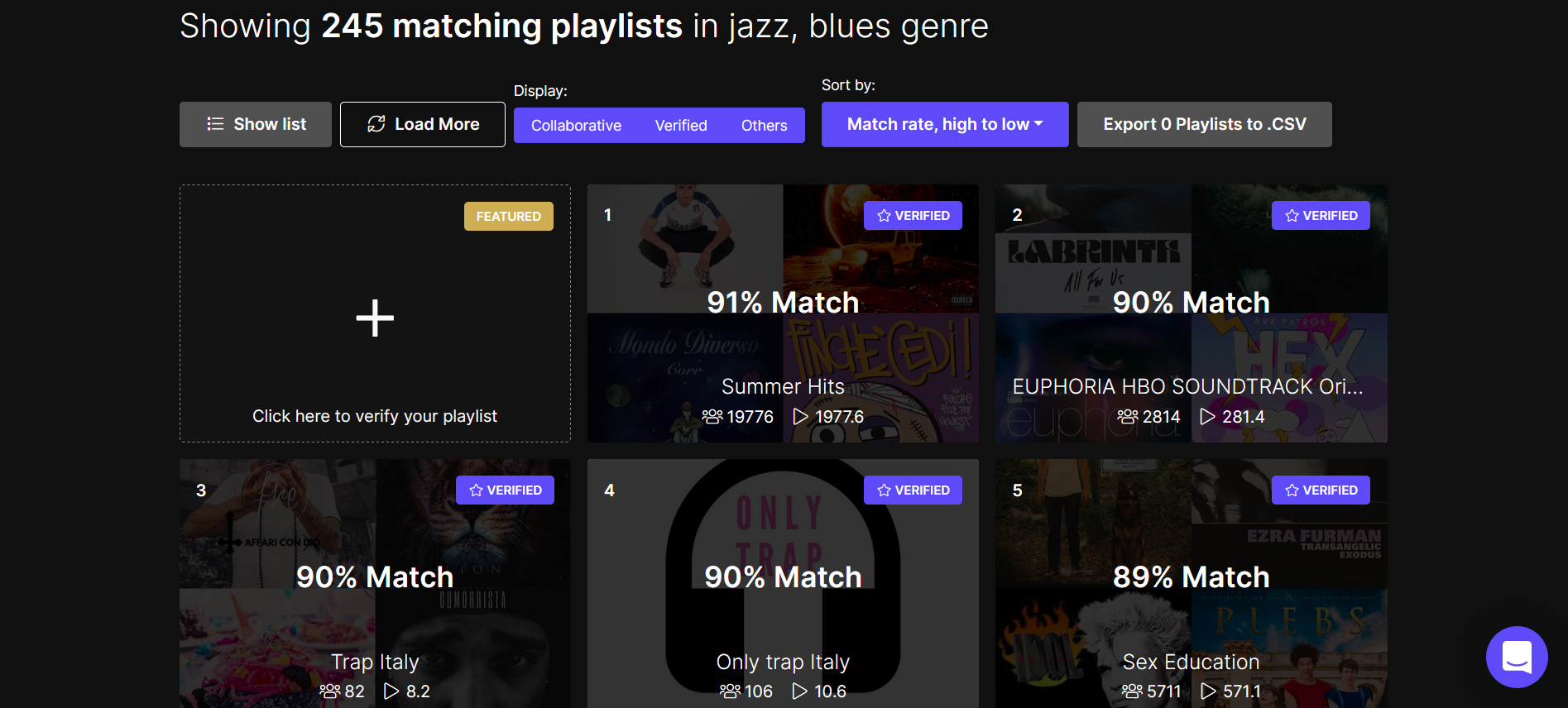 You then submit your song to the matching playlist of your choice. This way, the track is added to the playlist's queue.
Remember to get in touch with the curator. Once you've submitted your track, you are given email and social media profiles of the curator. And let me give you a piece of advice; write a funny and interesting email… Be creative! The curator has to fall for you and your track.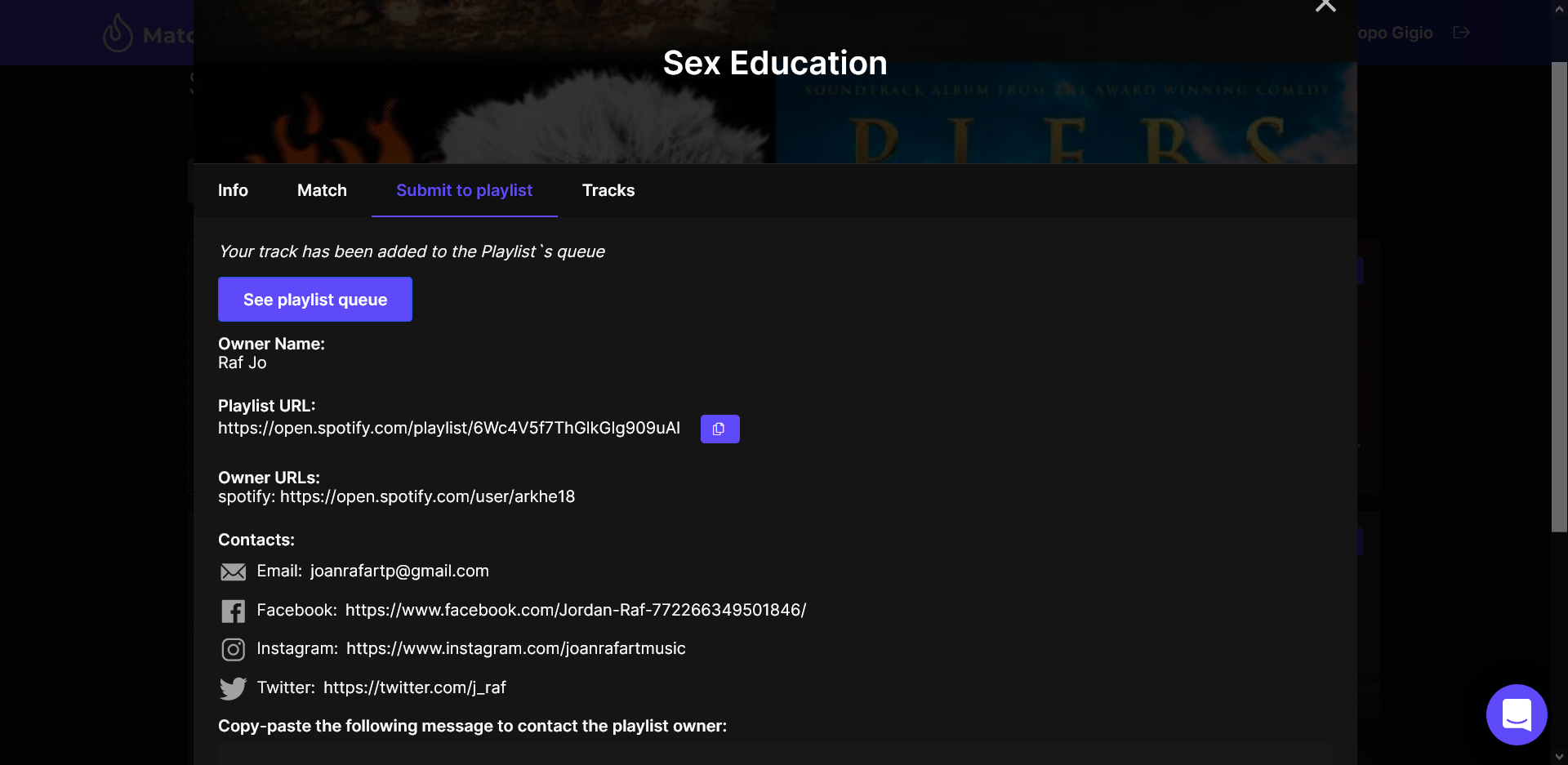 Tip: you should contact the curator even before the submission, with a like, a tag or a message. Let them know you like the playlist!