Introducing RANKING and Profile Badges: Discover the most active curators of the month
In the ever-evolving landscape of the music streaming industry, Matchfy.io continues to lead the way with innovative features designed to empower musicians and curators alike. The latest addition to our platform, the Ranking, promises to revolutionize how users engage with the platform and each other. Moreover, we're introducing profile badges to recognize and reward your dedication to the community.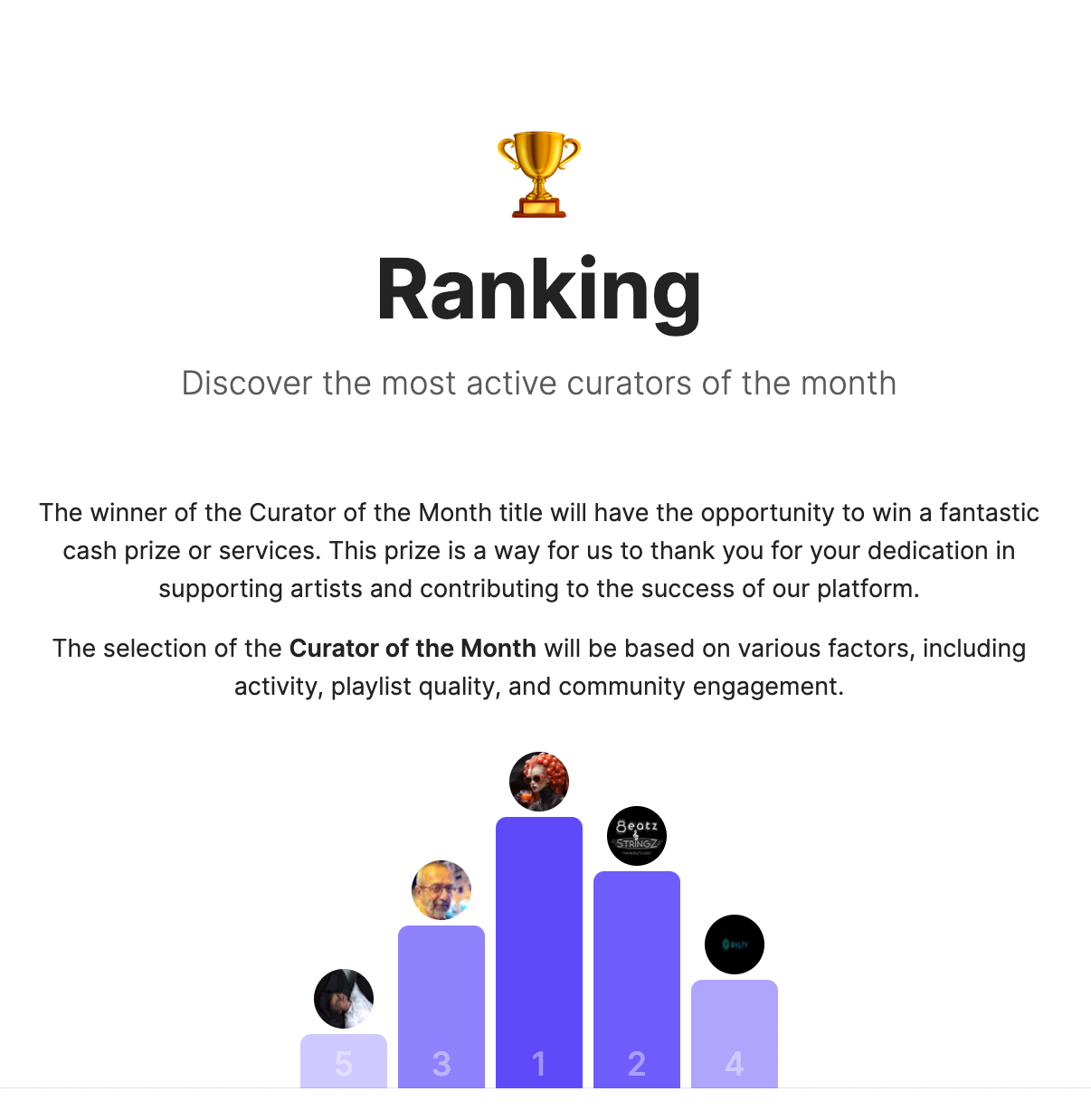 🪐 Ranking: Climb to the Top and Win Big
Are you ready to take your music career or curation skills to the next level? With our new ranking page, now you can. This exciting feature allows users to track their performance on Matchfy.io and compete for a coveted spot on the monthly podium.
💸 The user with the highest rank at the end of each month will receive a generous reward from Matchfy.io, which can be either €200 in cash or complimentary services for an entire year, valued at over €1000!
Whether you're an emerging artist or a seasoned curator, RANK is your chance to shine. The more active you are on the platform, the higher your chances of securing a top spot and earning fantastic rewards. Stay engaged, interact with the Matchfy.io community, and watch your rank soar.
❤️‍🔥 The Revamped Match Section: Enhancing Your Experience
We've also revamped the Match section to provide users with even more valuable information.

Now, when browsing through playlists, you can quickly see if a user has earned a badge.
🔥 This badge indicates their level of activity on the platform, allowing you to determine whether they're responsive and engaged or slower to respond.

Here's what each badge means:
👑 - Crown : Luminare della musica - The pinnacle of musical excellence.
🏆 - Trophy: Campione di Matchfy - A champion curator or artist who excels in promoting music.
🏅 - Sports Medal : Valoroso Promotore - A dedicated promoter who actively contributes to the community.
⚠️ - Warning : Esploratore Musicale - An explorer of music, new to the platform.
😥 - Sad face : Musicista in Ascesa - A rising musician eager to make their mark.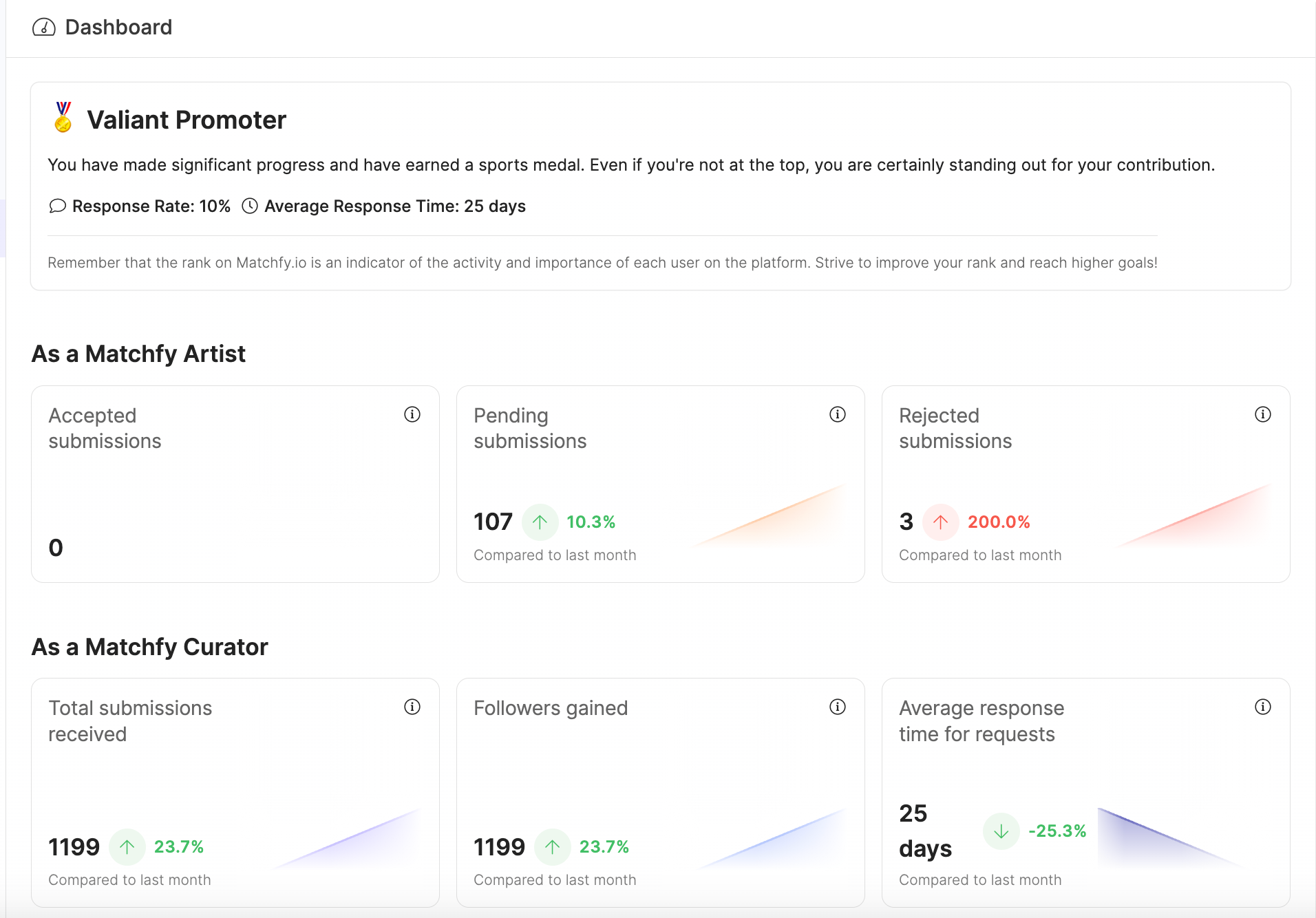 Curate Responsively, Rise in Rankings
Being prompt and responsive is key to success on Matchfy.io.
📈 The faster you respond to submissions as a curator, the higher our AI algorithm will position your playlists.
This means that your playlists will be more visible and easier for users to discover, ultimately boosting your popularity.
✅ So, whether you're a curator looking to elevate your playlists or an artist striving to reach new audiences, RANKING and the revamped Match section are here to help you succeed.
Join the race for the top spot, earn your badge, and become a prominent figure in the Matchfy.io community. We can't wait to see you shine!