Matchfy VIP for one big push!
Do you need one huge push? Do you want your track to get boosted? Here is Matchfy VIP; an offline pitching service for Spotify Artists. Our team of experts will take care of your song and boost you. VIP is a paid service unless you've signed up for the agency plan; in this case you have 1 basic VIP promotion for one song.
VIP plan: start from 499 per track. You just have to paste the track link and calculate price. You are then given how popular you and your track are. Contact us or request an analysis to find out how to promote yourself.
After you agree to terms and conditions, you get to pay with Paypal. We will then do the job for you!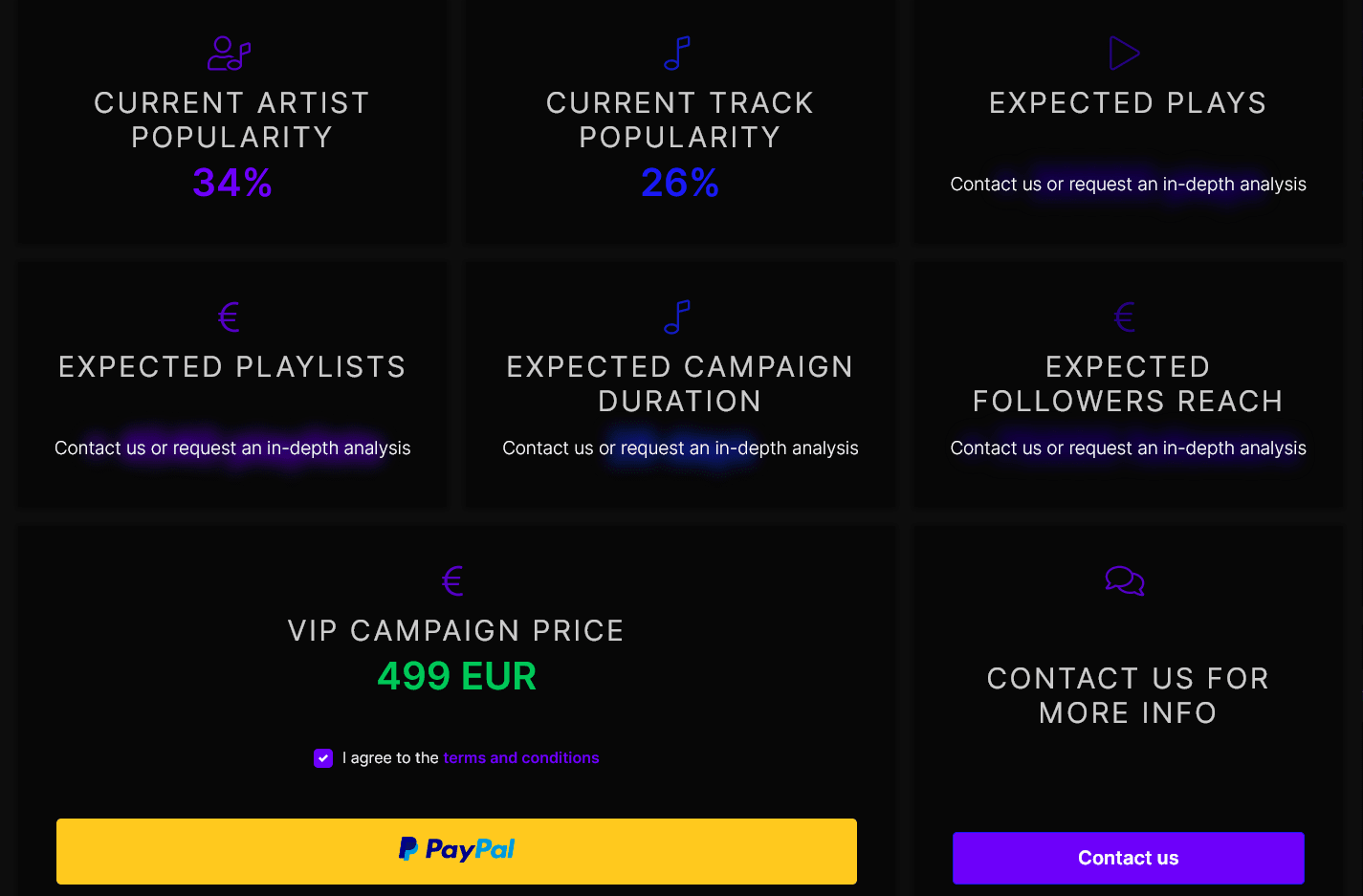 Tip: remember to keep using Matchfy even if you got VIP for a song!