Playlist curators as influencers. Why you should be one
Do you want to take it a step further in your promotion? So, why don't you become a playlist curator? Curators are Spotify's influencers and if you become one, you can make it to the top more easily. You boost other artists and they will boost you. It's a big deal! And you can even make friends along the way…
Let's see how to be a curator. On "My playlists" you get all the playlists you have submitted on Matchfy. Here you can easily realise if you are having success by checking followers and submissions you received.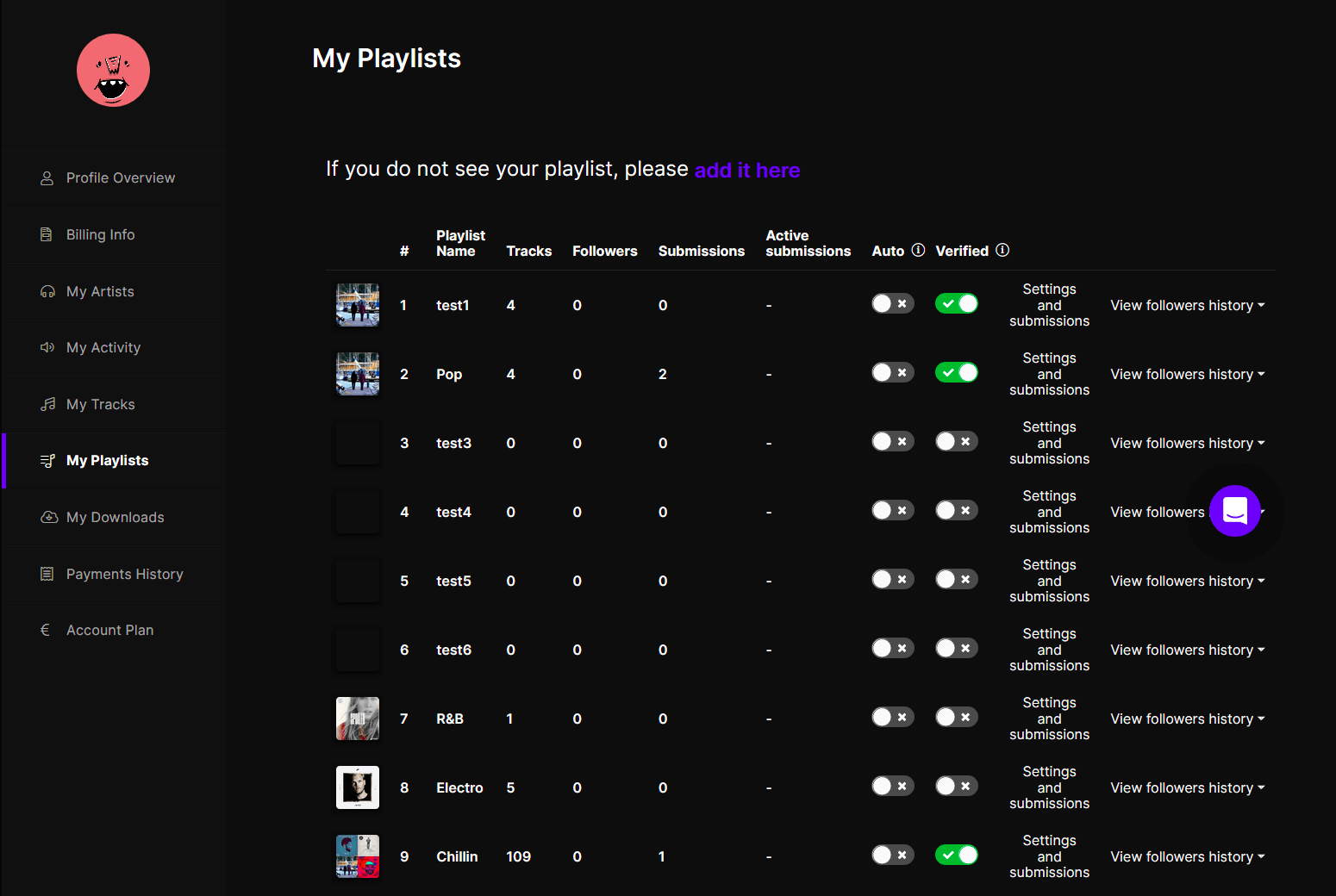 As for submissions, you are given artists' popularity and the match score their song got by comparing it with your playlist. If it's high, the track has to be really similar to the others already in the playlist. And you can add it even without listening to it. But if the match rate is really low, like 0%, think about deleting them.

Tip: you should always verify your playlists and add music genres artists can use to find your playlist on Matchfy.