VIP promotion; how it works and FAQs
2 years have passed since Matchfy.io launch and to this day we have been promoting a lot of artists.
Many of you asked us how our VIP promotion works. That's why we are showing you all its steps now so that you can realise if it's the right thing for you.
STEP 1
There's no such thing as a pre-set promotion. This means we have to listen to your track first and then understand what has been and can be done to improve your Spotify profile. In order to do this, we ask you to get a detailed analysis through our Spotidoctor.com tool at 99 €.
This analysis lets us realise how many playlists are available for the pitch, what we can do for the artists, if they have fake or real streams and how the algorithmic playlists are working.
In order to get all the essential data, we often need to have access to your Spotify for Artist account.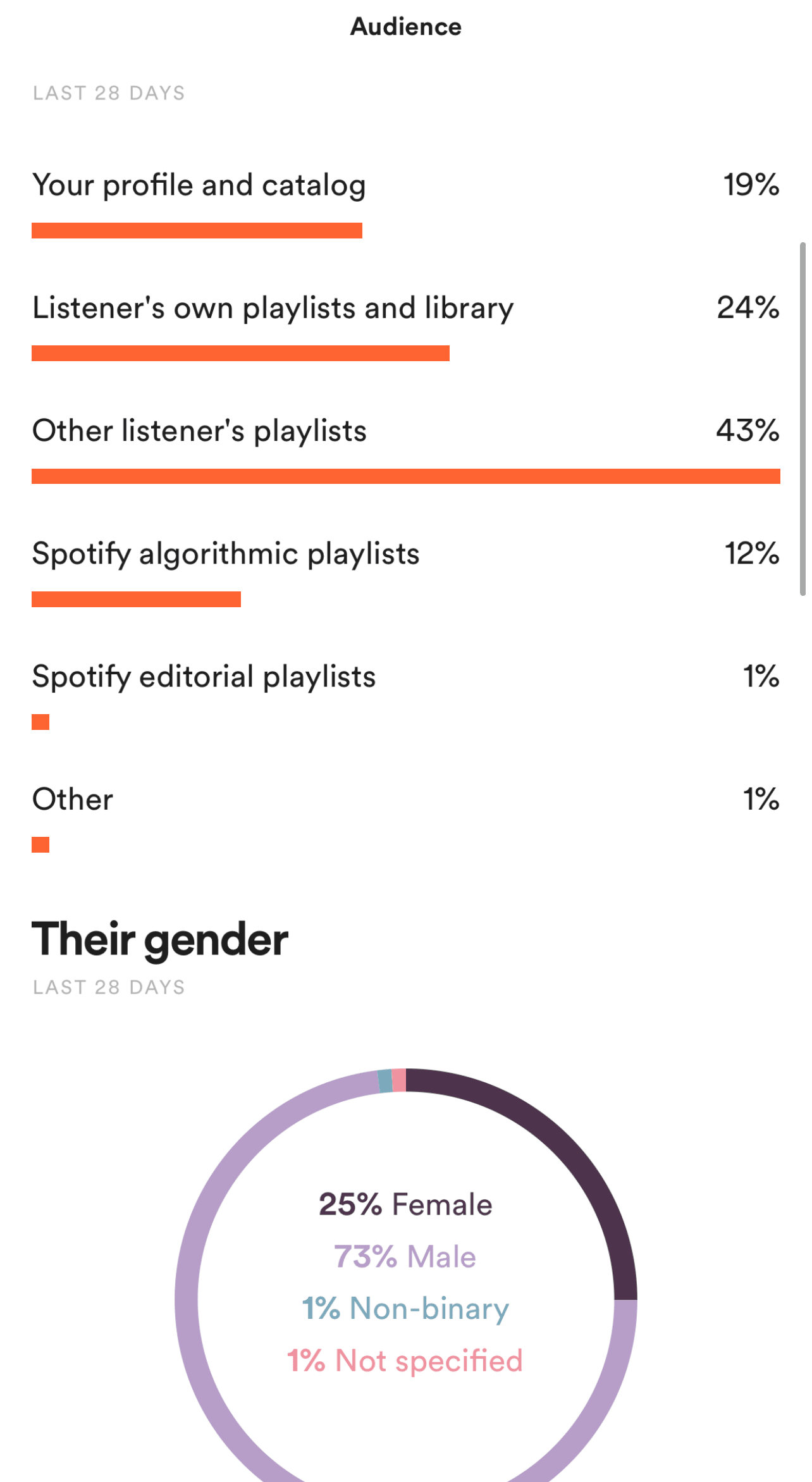 STEP 2
Don't forget. Our database contains 50,000 collaborative playlists and 2 million independent curators.
Once we have studied tracks and artists (for 99 €), we are able to develop an action plan:
Best release-day;
Best featuring in order to grow your fan base organically;
Best follow-up-day;
Improving Spotify algorithms if we can;
Promoting your song on platforms such as TikTok, Instagram or YouTube (beside the Spotify pitch).
STEP 3
At least one week before the release, we get in touch with all the curators and, depending on the promotional plan developed by our VIP manager, we implement the editorial calendar.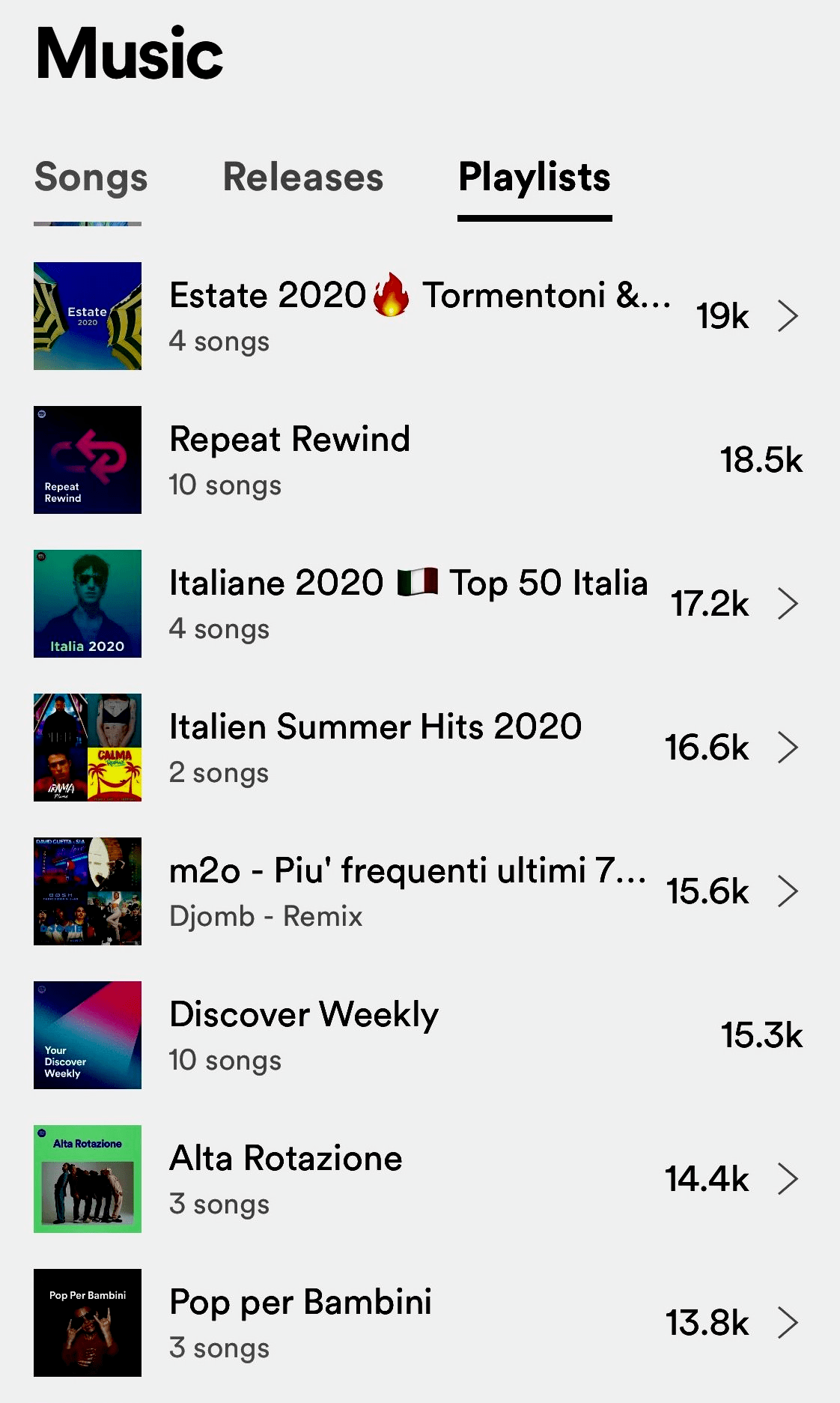 STEP 4
For the next 30 days we promote your track by:
Massive inclusion in collaborative playlists;
Mass sending to all the verified playlists on Matchfy (they are more then 5000);
Mass sending to all the playlists of the same genre as your track.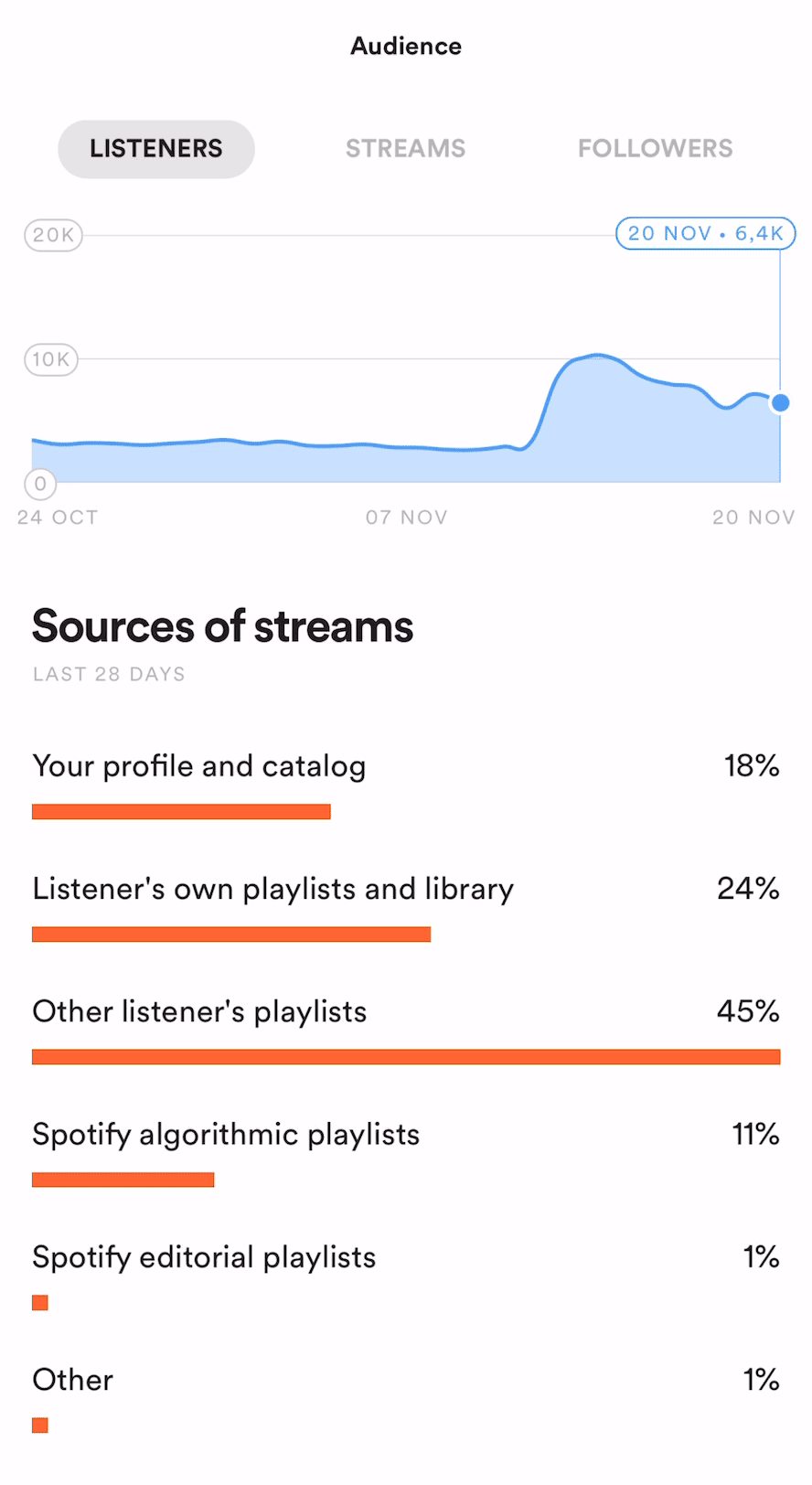 STEP 5
You will be able to view in real time (on your Matchfy account) all the pitches we have been making.
Don't worry. An expert manager will give you support or explanations throughout the campaign if you need.
STEP 6
After 30 days we stop sending your track. You can request a detailed report for large promotions.
But the promotion does not stop here! You get to see curators add your song even after these 30 days. It obviously depend on how popular is your song in all the other playlists you have already been added to.
STEP 7
If the promotion isn't successful or you want to get boosted again, you can request another promotion. Actually, one every 30 days.
FAQs
Which promotions did better? And how much had they paid?
Songs that can get viral with our promotion has a budget of 3,000 € and more. We do a pitch for 20,000 playlists minimum and usually for 2/3 months. It takes a long time for Spotify to start helping you.
You promoted artists that are already famous. Is it worthy? Or is it better doing this type of promotion on emerging artists?
Yes, it's worth it. Actually, famous artists have an advantage over independent artists. They can rise more easily considering Spotify algorithms are already working well.
After the 30 day-promotion, is there a going back to the way it was before? Do streams go back to how they were before the boost?
Unfortunately, it can happen. When it does, it means the promotion wasn't successful and your song wasn't  particularly appreciated. If it's your case, don't worry. There's a solution: a discount on the next promotion or tips on which promotion to get for the next single. A promotion that went bad is in fact a starting-point to improve thanks to our big data study on Spotify through Matchfy.io and Spotidoctor.com.
Do you offer other types of promotions?
Yes, we do. We promote your song on Spotify through Matchfy.io but through Clockbeats SRL and its other brands we offer also these promotions:
TikTok promotions;
Instagram promotions;
YouTube promotions;
Press promotions;
DJs feedback (only for DJs).
Do you send my track to Spotify curators? How can I enter VIRAL 50 playlist?
The pitch to Spotify curators is done before the song is online, right from your Spotify for artist account. For famous artists we are usually the ones doing it; otherwise you should request it before the promotion as an additional service.
As for VIRAL 50, we know about 2 weeks after the boost when an artist is likely to enter. And that's thanks to our experience in promoting thousands of artists. Artists that got into VIRAL 50 thanks to our promotion had payment estimates of more than 5,000 €: a big investment and a lot of playlists.
Is your question still unanswered? We're happy to help! Send us an email to [email protected]. Visit matchfy.io