Matchfy plans: which is the right one for you?
You don't know which Matchfy plan you should get, do you? You need some more explanations, right? If this is the case, then you are in the right spot! Here are some tips.
Matchfy offers 4 different subscriptions: Free, Artist, Agency and VIP.
Free plan. You get unlimited submissions to public independent playlists, named "others" in Matchfy. You can also view some basic data: your Spotify stats. It's ideal to promote your EP.
Artist plan: 99 per year. You obviously get more; you are given unlimited submissions to the "verified" playlists. By verified we mean that their curators have chosen to be 100% part of Matchfy community in order to get tracks submissions.
You can also track popularity, followers and monthly listeners by using Matchfy graphs. These stats help you understand what is going on with your promotion. You also get 1 free analysis.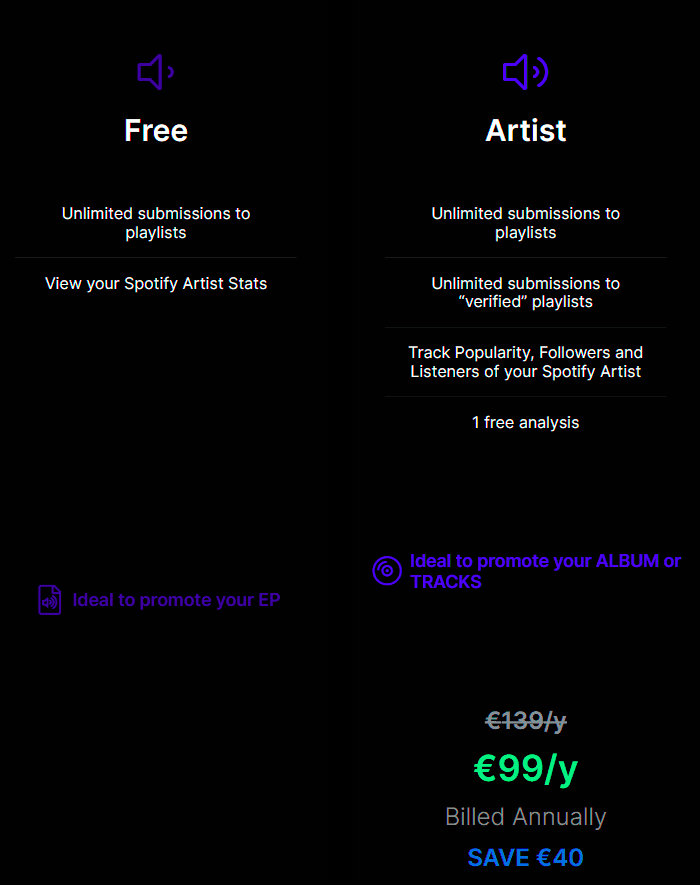 Agency plan: 349 per year. If you want to manage several artists at once, this plan is the way to go. You can also submit your tracks to collaborative playlists. And they are a big deal! The curator doesn't have to accept your song. This means your track gets automatically submitted. You are also given free exporting, 10 free analyses and 1 basic VIP promotion for 1 song.