WE'RE BACK! GOOD NEWS FOR CURATORS!

Here we are with a new version of Matchfy.io

We are reaching the 2 million submissions, you are amazing ❤️
HERE ARE THE NEWS:
• It is possible to disable notifications via email  directly from the "PROFILE OVERVIEW" section, at the bottom right you will find a button  "email notifications" .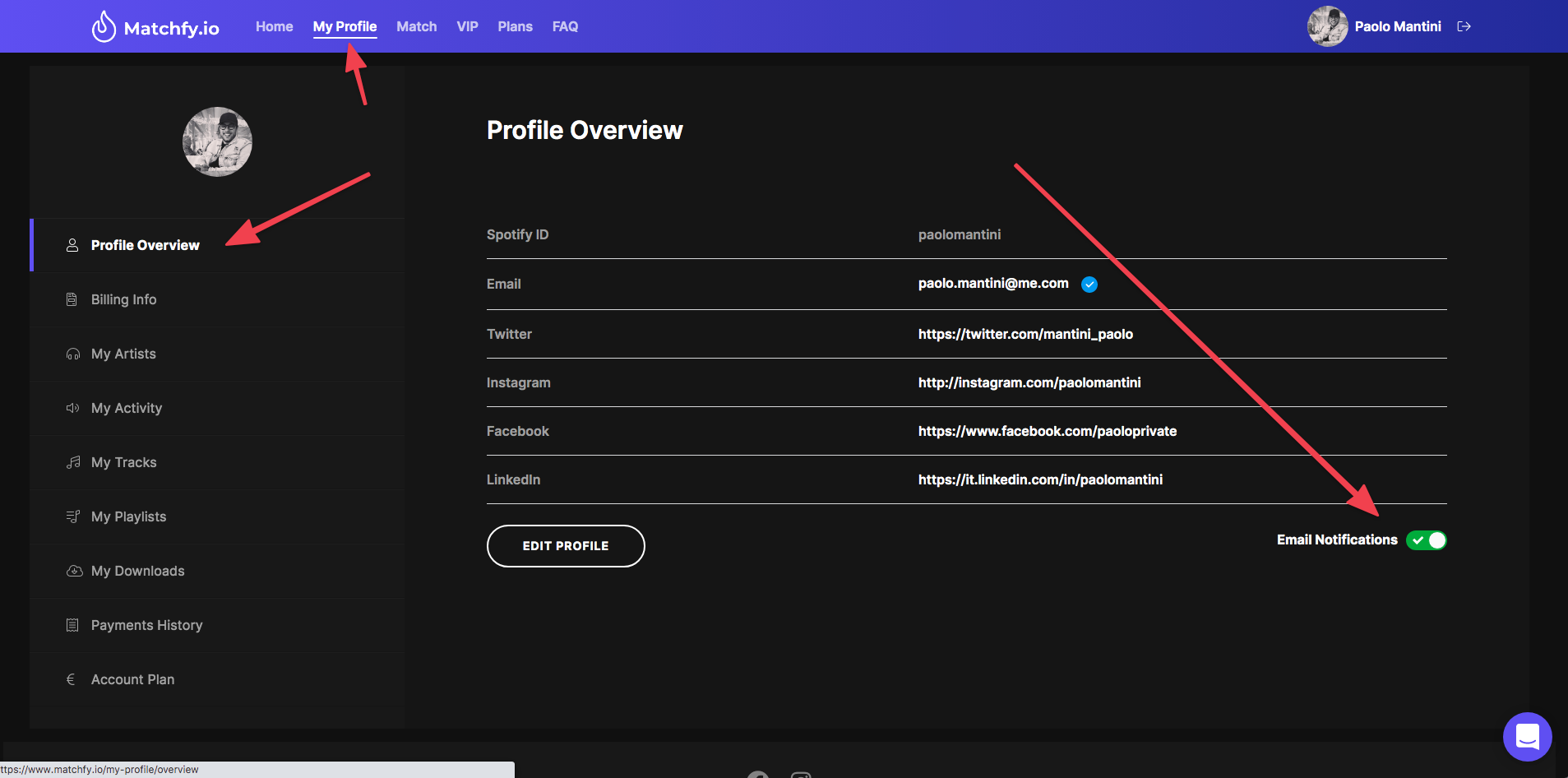 • You can verify your playlists or delete the verification directly from the "MY PLAYLISTS" section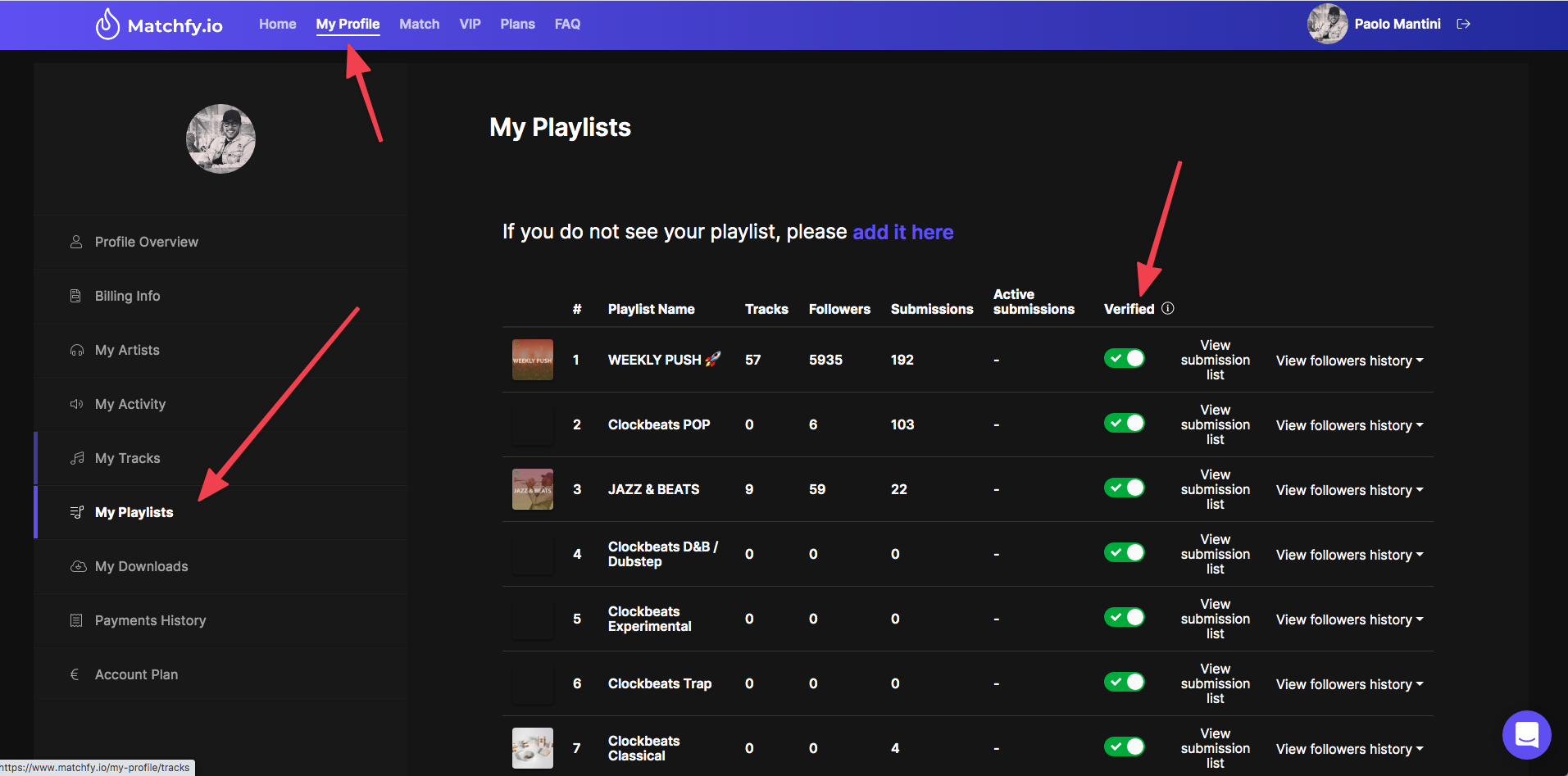 • Once you have verified your playlists from today you can view the followers graph for each of your playlists (since it is not provided by Spotify)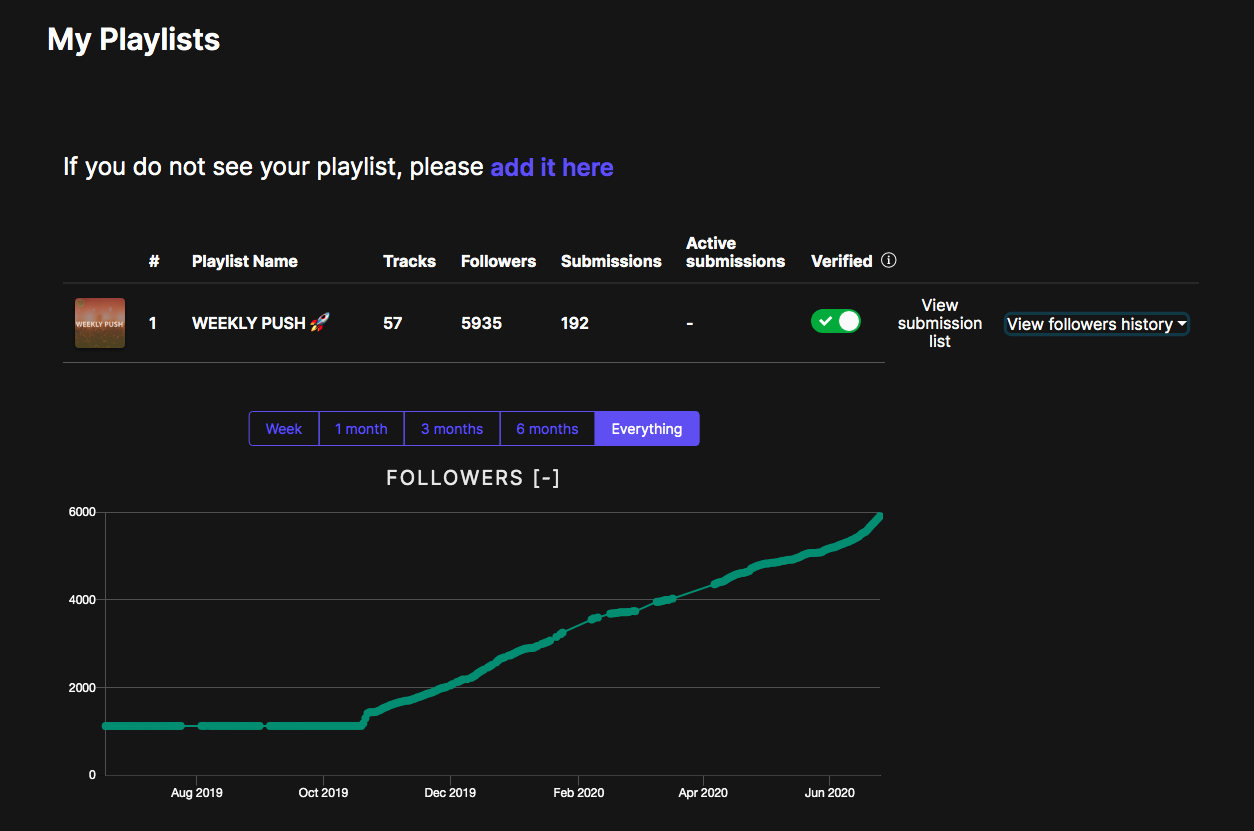 • In the "VIEW SUBMISSION LIST" section you can preview the song without opening Spotify and then decide immediately to add the received song to your playlist.
From the same panel with "+" you will add the song in the playlist, with "-" you will remove it and with the "basket" option you can instead delete the submission from your list.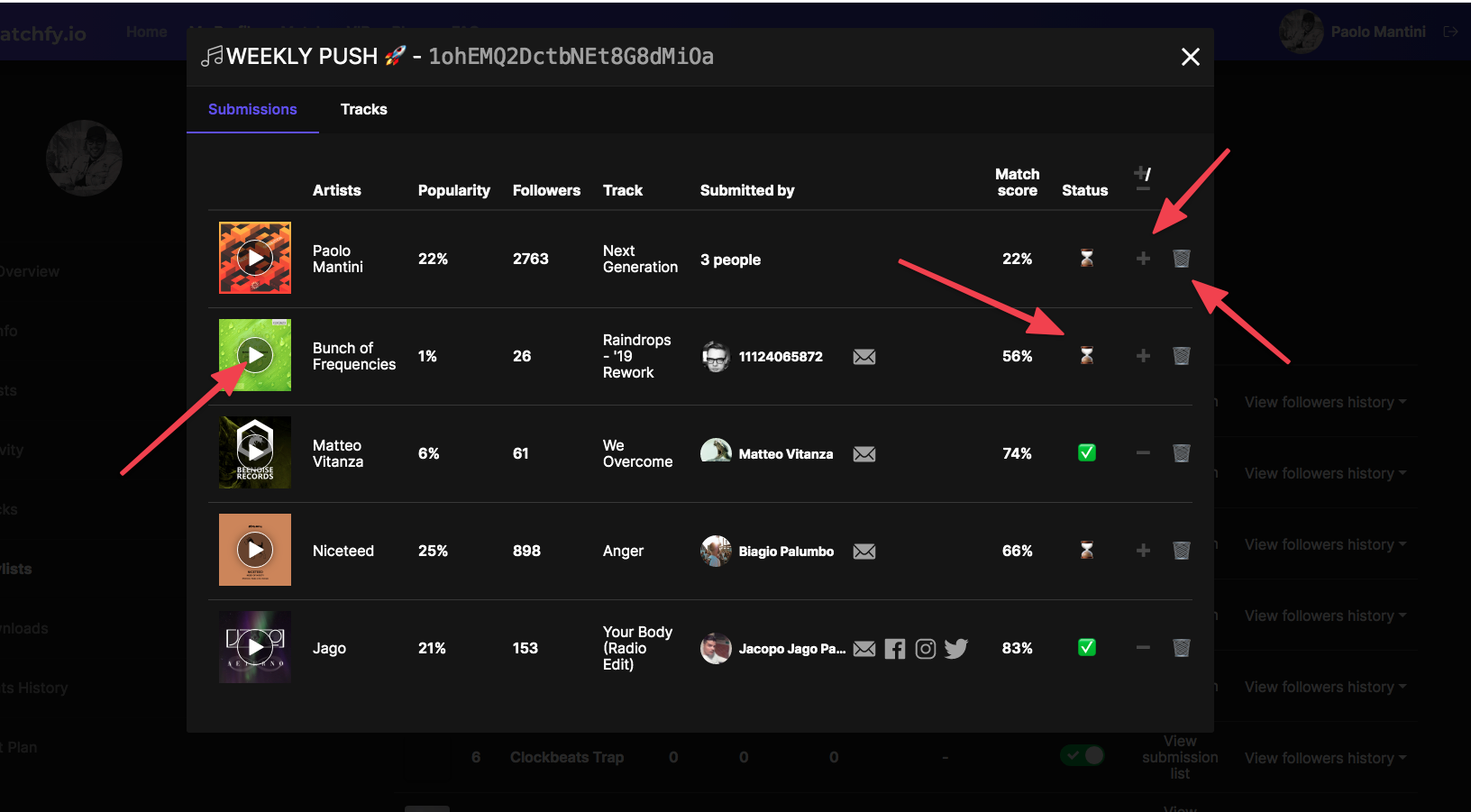 • From today you can request a detailed analysis directly from your panel, the analysis is made out by our team from spotidoctor.com.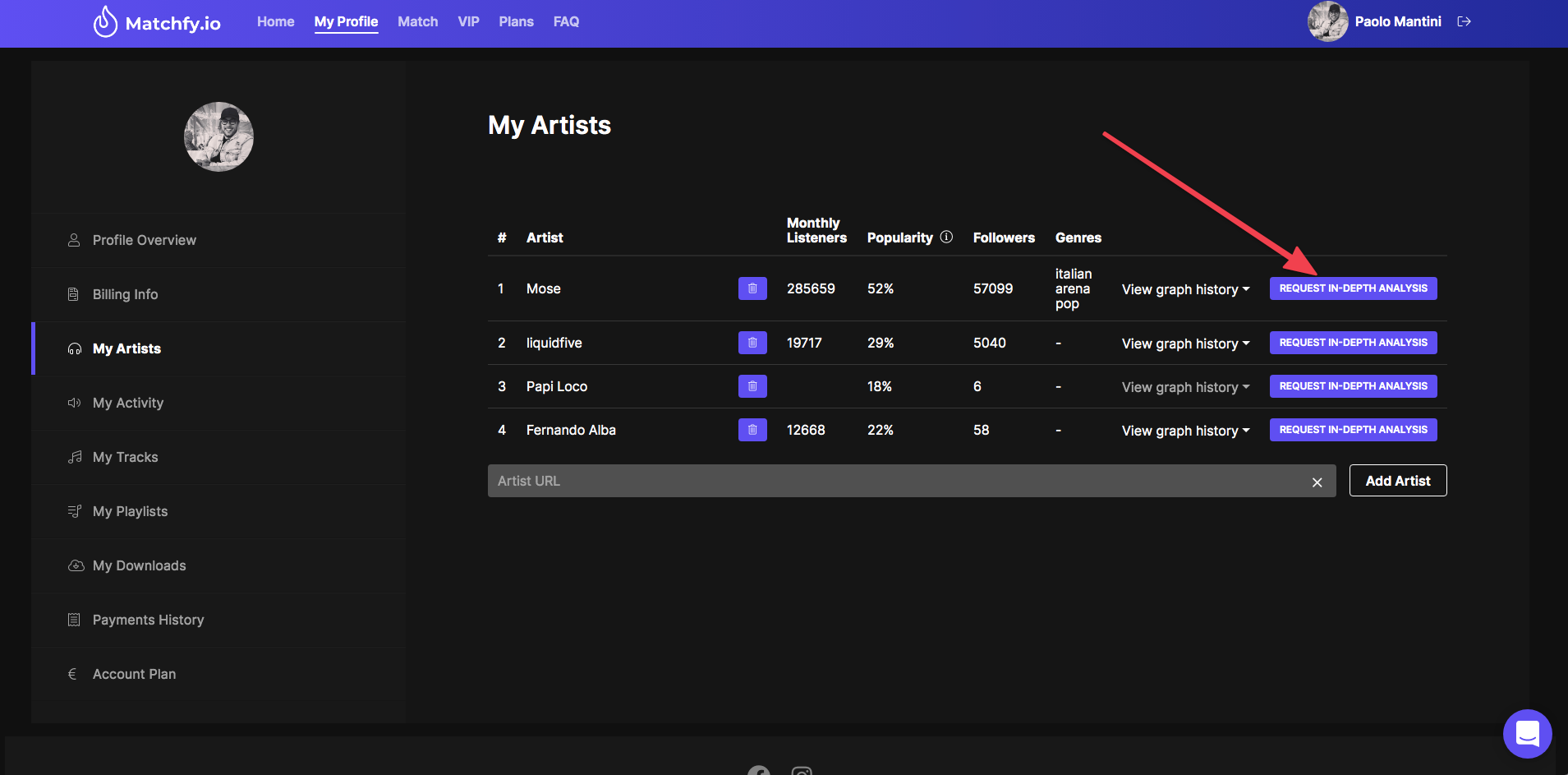 • The notifications sent to the curators will contain the name of the track and the name of the artist.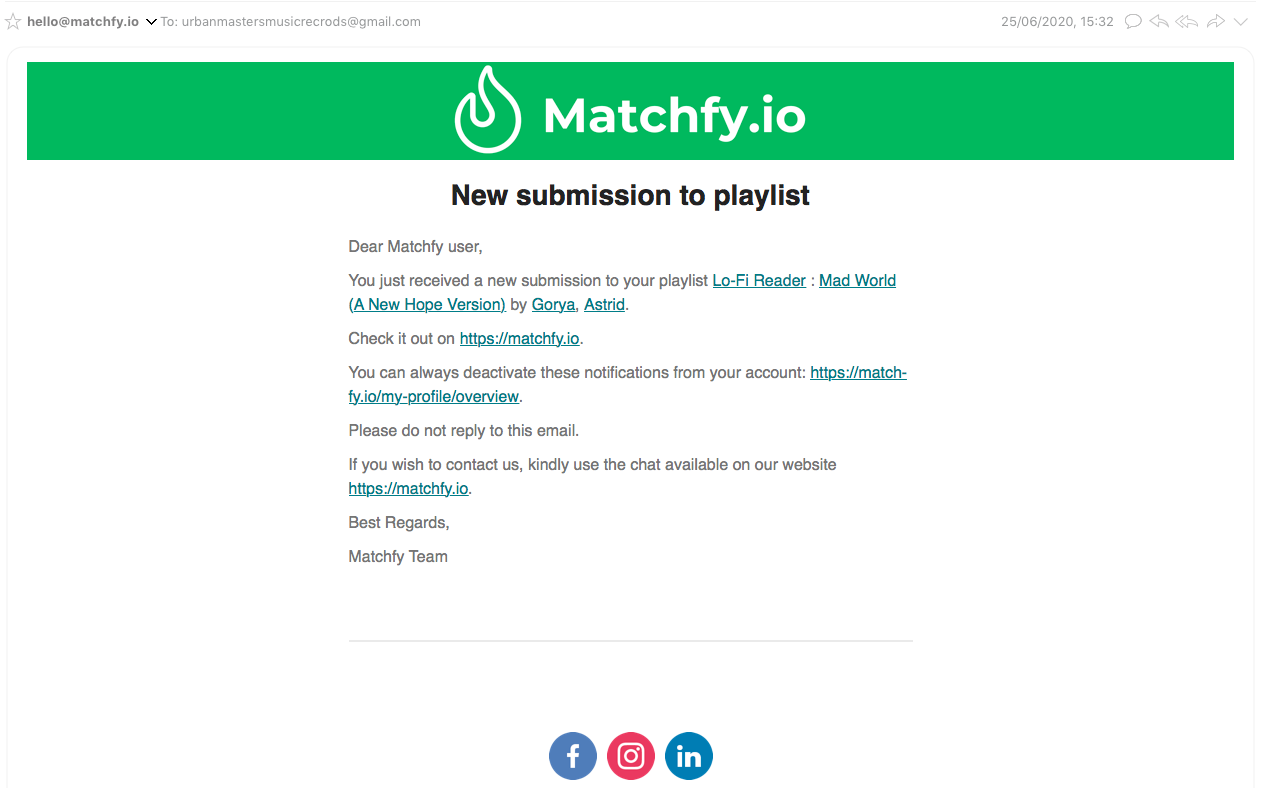 ENJOY <3